The Rockfish Valley Foundation and the Charlottesville Astronomical Society (CAS) will host an evening of astronomical observing for the public on Saturday, October 6th, beginning at 7 PM.  The observing site will be the field behind the Rockfish Valley Foundation Natural History Center and just past Spruce Creek Park on Glenthorne Loop in Nellysford. Visitors may bring their own telescopes or look through those brought by CAS.  In case of rain or extremely cloudy weather, the event will be postponed until the following evening at the same location.
Among the objects of interest for observing will be the open star cluster known as the Double Cluster,  globular star clusters such as M13 in Hercules, the ring nebula in Lyra, the Great Galaxy in Andromeda,  the Pleiades, and the double star Albireo in Cygnus.  The planets are scarce in October, although Jupiter will be rising around 10 pm (a very good reason to stay late).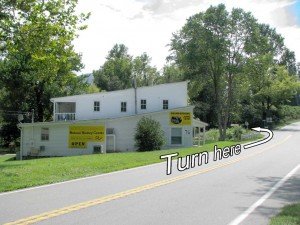 Directions:
Drive south 1.4 miles from the Valley Green Shopping Center on Rt. 151 in Nellysford to the Natural History Center (formerly Spruce Creek Gallery) and turn left onto Glenthorne Loop (Rt. 627), immediately past the gallery.  Drive about a tenth of a mile down Glenthorne Loop past Spruce Creek Park and turn left to enter the field, where you will find parking and the observing site.