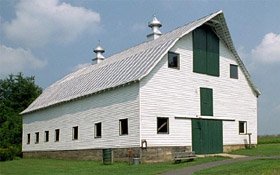 Storm Forecast Weather Conditions cancel this event this evening.
The Charlottesville Astronomical Society will conduct a Star Party for the public back by the newly renovated Barn at the Ivy Creek Natural Area on Friday, April 19th from 7:30 to 10 pm.    There will be a nice view of Jupiter that evening along with galaxies, planetary nebulae, globular cluster, open clusters, double stars and more astronomical objects.  Club members will also be using green lasers to teach constellation identification for all attendees.
Everyone that has a interest in observing the night sky and learning about what is up there are welcome to attend!