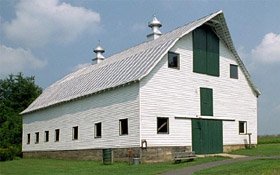 Friday, March 6, 2015 from 7:00 to 9 pm
Come enjoy learning about the stars and other celestial objects. We'll start with a short talk in the education program to learn about the stars and planets. Then after the skies darken volunteers will help point out constellations and nebula. Bring your telescopes and binoculars to share views of the night sky with members of the public. Free and open to all. Meet in the field next to the barn at the Ivy Creek Natural Area. Cloudy skies will cancel the outdoor portion of this event. This event will recur on the odd months throughout the year.
 This event has been Canceled due to Snow on the Observing field.