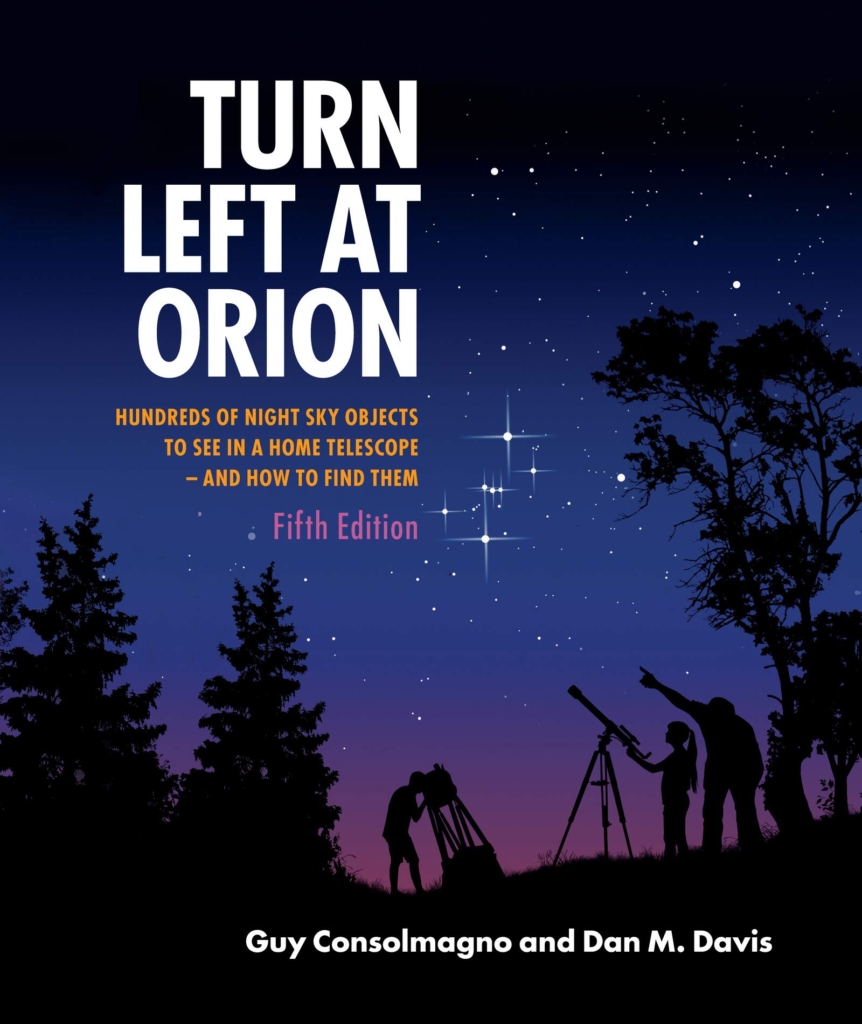 We are starting a series of seasonal observing challenges and STRONGLY encourage all members – especially our newer members – to participate. We will be using the book "Turn Left at Orion" as our guide to each season's constellations and significant objects to observe. It is accessible to all: geared toward those with small telescopes, teaching the basics of visual astronomy and star hopping. While the challenge is to observe and log as many objects on each season's list as possible, the key to success is to learn the constellations and how to use these as your guide to observing the night sky. The Spring challenge starts immediately and runs until the end of June.
The Rules
You must keep an observing log that you will submit to the challenge committee by midnight on June 30. Winners will receive a prize — TBD.
You must NOT use GOTO to find the object. Star hopping only.
To get credit for an observed object, you must first sketch the constellation containing the object. Label named stars and stars used to help locate the object. Copying from star charts, planetarium programs, or the book "Turn Left at Orion" is okay.
Easy Buttons
·         We recommend purchasing the book "Turn Left at Orion" if you don't already have it.
·         The object list (also attached) and a set of helpful star charts are available here: CAS Spring Challenge
·         We will have pre-announced scheduled observing sessions with mentors. Watch for these.